Donate In-kind Items
The Free Clinic of Southwest Washington is always in need of in-kind donations!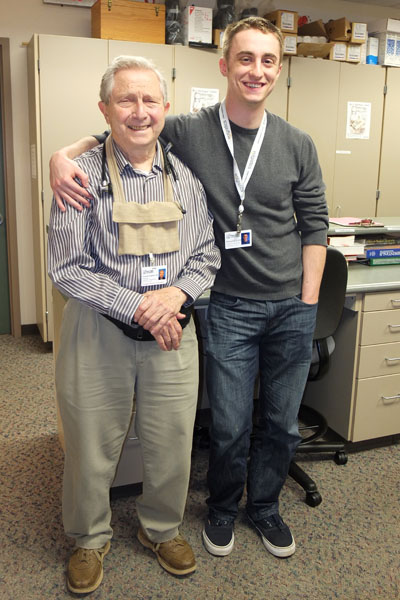 The Free Clinic is unable to accept medication donations from patients and the general public. If you are a clinic or pharmacy with excess medications, please call us at 360-313-1395 to check with us first.
We accept supplies at the Free Clinic, 4100 Plomondon St., Vancouver, during regular business hours: Monday-Friday from 8:30 a.m. to 4:30 p.m.
 Items we can accept:
Travel size toothpaste and floss
Tissues
Paper cups (Solo/Dixie)
Hand sanitizer
Distilled water
Office supplies (copy paper, black ink pens, staples, etc.)
Long distance domestic phone cards
Health Education DVD movies
2 x 2 squares of gauze (not individually wrapped)
Spot Band-Aids
Tongue depressors
Cotton applicators (swabs)
Gloves (NO LATEX, all sizes except XS and XL)
Wrist and ankle splints/braces
 Items we cannot accept:
All medications unless directly from a medical clinic or pharmacy
Glucose Meters
Medical Equipment (Medical Equipment can be donated to The Caring Closet)