Project Access Patients
Do you need to see a specialist but cannot afford the cost of a visit?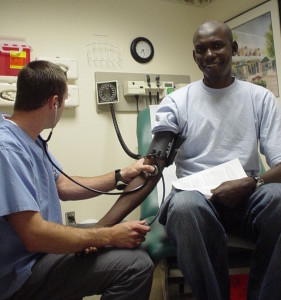 Project Access can help patients get a wide range of medical specialty care. The list of specialties changes depending on the availability of providers. Project Access may also cover the cost of laboratory tests, imaging, and x-rays.
To qualify for Project Access, patients must show proof of the following:
Be between 18 – 64 years old.
Be a resident of Clark County, Washington.
Have no access to health insurance.
Have a combined household income at or below 200 percent of the Federal Poverty Level. Your household includes you, and anyone you live with who is in your family. This also includes partners and girl/boyfriends. For details, check 2017 information about the Federal Poverty Level.
Be referred into the program by a doctor. A special referral form is filled out by the doctor and sent to Project Access.
 What happens next?
After a patient has been referred to Project Access, the referral must be approved by the Project Access Medical Director to make sure it something we can help with. Project Access is able to help with most specialty care needs, but there are some things we cannot help with. For more information, see our medical scope.
Once the referral is approved by the medical director, Project Access will call the patient to set up a financial screening appointment, where the patient will meet with a Project Access Care Coordinator, who will look at the patient's current income. All patients must bring paperwork to prove their income.
How do I get my first appointment?
When patients are approved and enrolled in the program, they will receive a Project Access card that should be taken to every appointment. THIS CARD IS NOT INSURANCE.
Since Project Access coordinates care for patients, all appointments need to be approved by one of our Care Coordinators. If appointments are not approved, patients may receive a bill for the services that they received.
A Care Coordinator will request an appointment at a volunteer clinic or hospital in the community. They will call the patient with the appointment. Patients who miss a scheduled appointment will be removed from the program.
How long will I be enrolled?
Patients are enrolled in Project Access for six months. If more medical care is needed, call Project Access.