Free Clinic Services Include:
The mission of the Free Clinic of Southwest Washington is to provide and facilitate access to free, compassionate, quality health care for children and adults who are otherwise unable to obtain such services.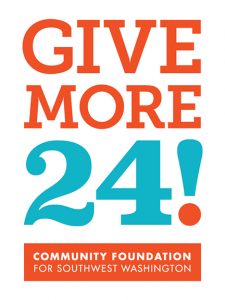 Thank you! 
On behalf of the 7,000 patients we serve each year at the Free Clinic of Southwest Washington, THANK YOU for making our 2019 GiveMore24! campaign such a success. Not only did we meet our goal of raising $30,000, but we surpassed our goal with a total amount raised at $32,873. We simply could not have done it without your wonderful support. Thank you!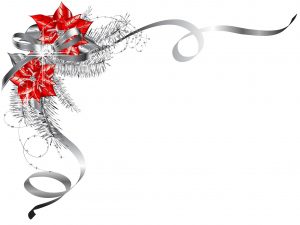 Tickets to the 2019 Free Clinic Holiday Ball Go On Sale Beginning October 1
Tickets to the Free Clinic of Southwest Washington's 2019 Holiday Ball will go on sale beginning October 1. This annual fundraising event raises money to provide medical care, medicine, supplies, lab testing, and medical equipment for low-income, uninsured and under-insured members of the community.
Sponsored by the Friends of the Free Clinic, the holiday ball will be held at on Saturday, December 7 from 5:30 p.m. to 11:00 p.m. at the Heathman Lodge in Vancouver. The evening will include a wine/champagne reception, a delicious sit-down dinner, an exciting program, and dancing to round out the evening. Tickets are $135 per person and will be available for purchase online at freeclinics.org or by calling 360-313-1388 beginning October 1.
If you are interested in sponsorship opportunities, please call Pam Knepper, Development Manager, at 360-313-1388.
---
Patient Care Coordinator
Facilitates and coordinates referral and enrollment of low income, uninsured patients into a specialty care program. Must be fluent in Spanish. 20 hours/week. Details in the job description.
Spanish interpreters
Many of our patients speak Spanish as their first language. We have an urgent need for interpreters! Please visit our Volunteer Openings page for details.
Dental assistants & externs
We need you!  Interested? Email your contact information to carolyn@freeclinics.org.
Come take a tour of the Free Clinic
If you are interested in seeing what goes on at the Free Clinic, we'd love to show you around. Let us know your preferred days and times.
---
Not a member yet? Join today! It's free, it's easy and it will generate a donation to the Free Clinic every time you use your Fred Meyer Rewards Card.
Don't have a Rewards Card? Pick one up at any Fred Meyer customer service desk. Then go to our Support page and scroll down to link with the Fred Meyer Community Rewards frequently asked questions page and find out how to use your card to support the Free Clinic.
You'll be guided through the step-by-step process of creating an account and linking your card with the Free Clinic. Every purchase you make, including gas, will send a donation our way!
Already a Rewards Program member?  Many thanks!
Sign up for e-updates
Stay informed about the ways we're working for a healthier community.