Free Clinic Services Include:
Community Health Worker
Will serve as the team leader for the Free Clinic's patient-centered diabetic care and education program. Must be fluent in Spanish and either be a member of, or have a close relationship with, the community the Free Clinic serves. 40 hours/week, including some evenings. Details in the Community Health Worker Job Description. The application deadline is December 15.
Dine for Charity at Heathen Feral Public House, November 14
Join us on Thursday, November 14 at Heathen Feral Public House (1109 Washington Street, Vancouver) and enjoy some great, local beer and food, while helping us raise money for the Free Clinic of Southwest Washington. Simply come in and eat/drink anytime between 11:30 a.m. and 10:00 p.m. on the 14th and a portion of your food purchase will be donated back to the Free Clinic. If you plan to attend, please RSVP HERE.  We hope to see you there!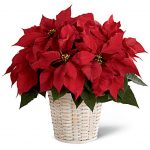 Tickets to the 2019 Free Clinic Holiday Ball On Sale Now!
Tickets to the Free Clinic of Southwest Washington's 2019 Holiday Ball are currently on sale. This annual fundraising event raises money to provide medical care, medicine, supplies, lab testing, and medical equipment for low-income, uninsured and under-insured members of the community.
Sponsored by the Friends of the Free Clinic, the holiday ball will be held at on Saturday, December 7 from 5:30 p.m. to 11:00 p.m. at the Heathman Lodge in Vancouver. The evening will include a wine/champagne reception, a delicious sit-down dinner, an exciting program, and dancing to round out the evening. Tickets are $135 per person. Click HERE to purchase your tickets online or call 360-313-1388.
If you are interested in sponsorship opportunities, please call Pam Knepper, Development Manager, at 360-313-13
Come take a tour of the Free Clinic
If you are interested in seeing what goes on at the Free Clinic, we'd love to show you around. Let us know your preferred days and times.
---
Not a member yet? Join today! It's free, it's easy and it will generate a donation to the Free Clinic every time you use your Fred Meyer Rewards Card.
Don't have a Rewards Card? Pick one up at any Fred Meyer customer service desk. Then go to our Support page and scroll down to link with the Fred Meyer Community Rewards frequently asked questions page and find out how to use your card to support the Free Clinic.
You'll be guided through the step-by-step process of creating an account and linking your card with the Free Clinic. Every purchase you make, including gas, will send a donation our way!
Already a Rewards Program member?  Many thanks!
Sign up for e-updates
Stay informed about the ways we're working for a healthier community.