Free Clinic Services Include:
The mission of the Free Clinic of Southwest Washington is to provide and facilitate access to free, compassionate, quality health care for children and adults who are otherwise unable to obtain such services.
Buy A Gift for Father's Day and Support the Free Clinic
Father's Day is just around the corner (June 16). As you shop for that perfect gift for Dad, remember if you shop at smile.amazon.com/ch/91-1707542, then the Free Clinic of Southwest Washington will receive a percentage of your purchase. Thank you!
Wine Tasting at Burnt Bridge Cellars-July 28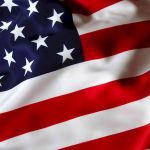 Come enjoy some great, local wine & support the Free Clinic! Open to a maximum of 30 people, this intimate event includes a wine tasting featuring several Burnt Bridge Cellar wines, an explanation of each wine, wine-friendly appetizers & a tour of the winery. In addition, if you choose to buy a bottle(s) of wine, 50% of sales will be donated to the Free Clinic! This event is expected to fill quickly, so buy your tickets TODAY! Click HERE to purchase your tickets.
---
Patient Care Coordinator
Facilitates and coordinates referral and enrollment of low income, uninsured patients into a specialty care program. Must be fluent in Spanish. 20 hours/week. Details in the job description.
Spanish interpreters
Many of our patients speak Spanish as their first language. We have an urgent need for interpreters! Please visit our Volunteer Openings page for details.
Dental assistants & externs
We need you!  Interested? Email your contact information to carolyn@freeclinics.org.
Come take a tour of the Free Clinic
If you are interested in seeing what goes on at the Free Clinic, we'd love to show you around. Let us know your preferred days and times.
---
Not a member yet? Join today! It's free, it's easy and it will generate a donation to the Free Clinic every time you use your Fred Meyer Rewards Card.
Don't have a Rewards Card? Pick one up at any Fred Meyer customer service desk. Then go to our Support page and scroll down to link with the Fred Meyer Community Rewards frequently asked questions page and find out how to use your card to support the Free Clinic.
You'll be guided through the step-by-step process of creating an account and linking your card with the Free Clinic. Every purchase you make, including gas, will send a donation our way!
Already a Rewards Program member?  Many thanks!
Sign up for e-updates
Stay informed about the ways we're working for a healthier community.