Please Make a Donation to the Free Clinic's 30th Anniversary Appeal
The Free Clinic of Southwest Washington is celebrating it's 30th anniversary. Help us to continue offering compassionate care for the uninsured by making a donation to this important appeal. For more information, click https://conta.cc/394pupd or make your donation by clicking HERE.
On behalf of the 6,000 patients we serve every year, THANK YOU! We couldn't do what we do without YOU!
Free Clinic Services Include:
The mission of the Free Clinic of Southwest Washington is to provide and facilitate access to free, compassionate, quality health care for children and adults who are otherwise unable to obtain such services.
Telemedicine Appointments Available
Due to COVID-19, the Free Clinic is currently not open for walk-in or unscheduled appointments. However, if you would like to schedule a telemedicine appointment, please call the clinic at 360-313-1390, Monday-Friday from 9:00 a.m. to 12 p.m.  After that time, messages will be returned the following day. Thank you.
2020 Free and Low-Cost Back to School Immunization Clinics
Download a schedule of upcoming back to school immunization clinics HERE. For additional information, contact the Clark County ADA Office at ADA@clark.wa.gov.
Phone Calls to the Free Clinic
Phone calls made to the Free Clinic for appointments and general inquiries are answered by a live staff member Monday-Friday from 9 a.m. to noon. Please call our main phone line at 360-313-1390. If you call after those hours, please leave a message and it will be returned the following day. Thank you!
Eviction Rent Assistance Program Now Available
Clark County is offering eviction rent assistance. To learn more, click HERE.
Apply for Pandemic EBT (P-EBT) to access meals for school children
A new program, called Pandemic EBT, or P-EBT, for short, has been created to help families most impacted by the COVID-19 crisis to continue to have access to nutritious meals. P-EBT is available for students, including children of immigrant households, who were enrolled in a K-12 school that offered a school lunch program during the 2019-20 school year AND were eligible for free or reduced-price school meals; or attended a school where meals were free for all students. To learn how to apply, click HERE.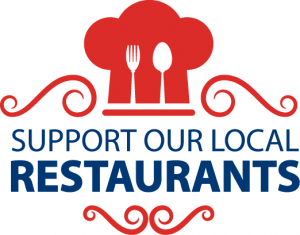 Support Our Local Restaurants, Breweries and Wineries During Covid-19
During the Covid-19 pandemic, please do not forget to support  local restaurants, breweries and wineries in Clark County. The Free Clinic partners with many of these establishments in the community including Beaches, Hudson Bar & Grill, Loowit Brewing, Burnt Bridge Cellars, Heathen Brewing, Rally Pizza, and more. Please show them your support during these very uncertain times. Thank you!
COVID-19 Relief Fund for WA Undocumented Folks
https://www.scholarshipjunkies.org/relief
Need Help Signing Up For Health Insurance and/or Basic Food?
Please click Health Insurance_Basic Food for more information on how you can sign up for health insurance and/or basic food.
Free Clinic Prescriptions Can Be Refilled
Free Clinic prescriptions can be refilled by calling our office at 360-313-1390 and leaving a message. Thank you.
Everything You Need to Know About Coronavirus Now That It Is A Pandemic
https://www.opb.org/news/article/coronavirus-pandemia-preguntas-mas-frecuentes-distanciamiento-social-papel-higinico/

The Free Clinic and the Coronavirus
Please do not come to the Free Clinic if you have the symptoms listed below. We cannot treat these symptoms. If you feel you are very sick and need help, please call the state virus help line at 1-800-525-0127 and press #, the local emergency room at 360-514-2000 or 911 for severe situations.
Fever
Cough
Shortness of Breath
Sore Throat
Runny Nose
Chills
Muscle Aches
For most respiratory infections there is no prescription medication to help treat the illness, and symptoms usually improve within a week or two. The best treatment is to stay home and follow these self-care instructions, by clicking SELF-CARE INSTRUCTIONS
Below you will also find some additional fact sheets providing valuable information about the Coronavirus, as well as links to the Centers for Disease and Prevention and the Clark County Health Department.
Coronavirus & Immigrants
U.S Citizenship and Immigration Services (USCIS) has announced that any testing, treatment, or services relating to COVID-19 will NOT be used against immigrants in their public charge evaluation. Anyone that reaches out with concerns over public charge and COVID-19 should seek all available treatment without fear of consequence. Visit https://www.uscis.gov/greencard/public-charge for additional information.
Follow the Free Clinic on Instagram
The Free Clinic has added Instagram to its line-up of social media channels. Click on the "Follow us on Instagram" image to the right and start following us
Come take a tour of the Free Clinic
If you are interested in seeing what goes on at the Free Clinic, we'd love to show you around. Let us know your preferred days and times.
---
Not a member yet? Join today! It's free, it's easy and it will generate a donation to the Free Clinic every time you use your Fred Meyer Rewards Card.
Don't have a Rewards Card? Pick one up at any Fred Meyer customer service desk. Then go to our Support page and scroll down to link with the Fred Meyer Community Rewards frequently asked questions page and find out how to use your card to support the Free Clinic.
You'll be guided through the step-by-step process of creating an account and linking your card with the Free Clinic. Every purchase you make, including gas, will send a donation our way!
Already a Rewards Program member?  Many thanks!
Sign up for e-updates
Stay informed about the ways we're working for a healthier community.